INSUB META ORCHESTRA

L'Insub Meta orchestra (IMO) est un grand ensemble réuni autour d'une pratique expérimentale et électroacoustique. Il a été fondé en Suisse en 2010 par le duo Cyril Bondi et d'incise. Il est constitué d'une cinquantaine de membres permanents qui forment la trentaine de musiciens internationaux présent à chaque concert. Né des questionnements sur l'improvisation en large groupe, l'IMO a construit avec le temps un fort bagage collectif et typique ou le geste individuelle se confond dans la production d'états sonores globaux. Des matières subtiles émergent ainsi et dialoguent avec le silence. Les notions d'improvisation ou de compostions se confondent dans une recherche perpétuelle d'un développement spécifique au contexte propre de cet orchestre. Ses axes sont la place du silence, l'écoute poussée et électroacoustique, la gestion de durée, le mimétisme, les bas volumes, les rapports non-hiérarchiques, la circulation des informations.
The Insub Meta orchestra (IMO) is a large ensemble gathered around the experimental and electroacoustic practice.It was founded in 2010 by the Cyril Bondi and d'incise duo. It consists of about fifty permanent members that form the thirty international musicians present at each concert. Born from questionings on improvisation in a large group, the IMO built with time a strong collective and typical background where the individual gesture get lost in the production of global sonic states. Thus subtle matters emerge and interact with silence. The notions of improvisation or composition become confused in a constant research of a specific development in the context of this orchestra. Its axes are the place of silence, an electroacoustic and extensive listening, the work on durations, the mimetism, low volumes, non-hiérarchical relations, the circulation of informations.
Das Insub Meta Orchestra (IMO) ist eine Grossformation auf der Basis experimenteller und elektroakustischer Musizierpraxis. Es wurde 2010 vom Duo Cyril Bondi und d'incise gegründet. Es besteht aus ungefähr 50 permanenten Mitgliedern, aus denen sich die jeweiligen Konzertbesetzungen aus etwa 30 internationalen Musikern zusammensetzen. Aus der Fragestellung des Improvisierens in grosser Besetzung hat das IMO im Laufe der Zeit eine stark kollektive und sehr charakteristische Musizierhaltung entwickelt, in der individuelle Gesten in der Arbeit an globalen Klangräumen aufgehen. Auf diese Weise können subtile Materialien aufscheinen und mit der Stille in Dialog treten. Die Begriffe Improvisation und Komposition sind in der ständigen Suche einer spezifischen Entwicklung des Orchesters nicht voneinander zu trennen. Grundthemen der Arbeit sind die Frage nach dem Verhältnis zur Stille, vertieftes und elektroakustisches Hören, die Arbeit mit Dauern, mimetisches Musizieren, leise Dynamik, nichthierarchische Beziehungen und die Zirkulation von Information.
Alexis Dergrenier – Anna-Kaisa Meklin – Andreas Glauser – Angelika Sheridan – Antoine Läng – Anouck Genthon – Béatrice Graf – Benoît Moreau – Bertrand Gauguet – Brice Catherin – Bruno Crochet – Christian Müller – Christian Neff – Christoph Schiller – Christophe Berthet – Coralie Lonfat – Cyril Bondi – d'incise – Daniel Tyrrel – Dorothea Schürch – Dragos Tara – Eric Ruffing – Filippo Provenzale – Gérald Perrera – Gérald Zbinden – Gaudenz Badrutt – Gregor Vidic – Hans Koch – Heike Fiedler – Ivan Verda – Jacques Demierre – Jamasp Jhabvala – Louis Schild – Luc Müller – Marie Schwab – Marei Seuthe – Maxime Hänsenberger – Otto Von Rhinau – Patricia Bosshard – Raphaël Ortis – Regula Gerber – Rodolphe Loubatière – Sébastien Branche – Sandra Weiss – Simon Bolay – Steve Buchanan – Teresa Hackel – Thierry Simonot – Thomas Peter – Vinz Vonlanthen – Wanda Obertova – Yann Leguay.
CONCERTS:
12.03.2016 / Walcheturm, Zürich, CH
13.03.2016 / Exploratorium, Berlin, De
21.06.2016 / Azkuna Zentroa, Bilbao, Es
01.09.2016 / Galpon, Genève, CH
04.09.2016 / Festival Baignade Interdite, Tarn, F
24.11.2016 / + Splitter orchester, Wabe, Berlin, De
25.11.2016 / Kulturnhalle, Leipzig, De
26.11.2016 / …, Weimar, De
The 2016 season is supported by the Ville de Lausanne, Canton de Vaud, Oertli Stiftung & Nicati de Luz.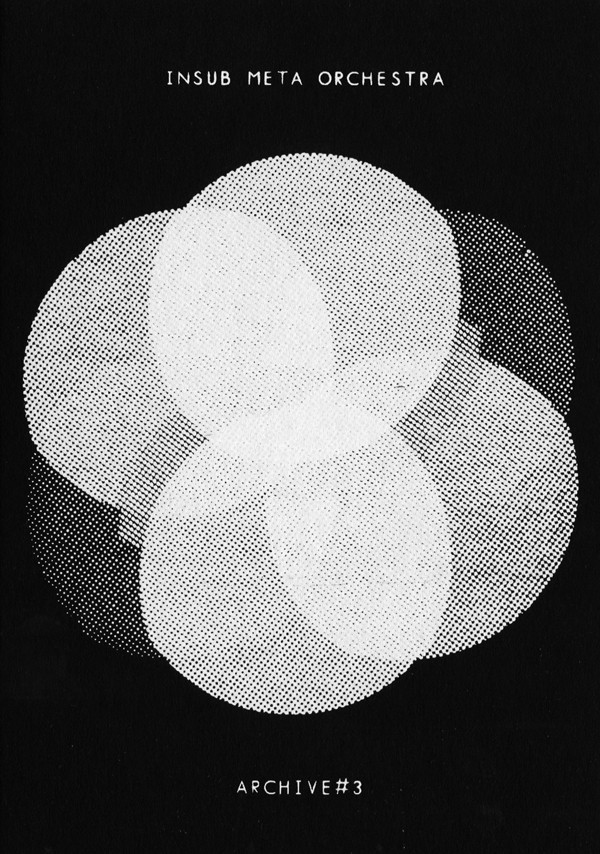 IMO – archive#3
Recorded during the summer 2014, available in the INSUB.records serie.


IMO – archive#2
IMO's 2nd release, recorded during the summer 2012,
Download in MP3
Download in FLAC
Read the press reviews

IMO – archive#1
IMO's first official release, recorded during the summer 2011,
Download in MP3
Download in FLAC
Read the press reviews
past:
The 2015 tour was supported by, Pro Helvetia, Ville de Genève, Ville de Lausanne, Canton de Vaud, Oertli Stiftung, Association Suisse des Musiciens, Nicati de Luz, and Schweizerische Interpretenstiftung.
18.11.2015 / Cave12/Festival Akouphene, Genève, CH
06.11.2015 / Studioboerne 45, Berlin, De
17.10.2015 / Gong Festival, Aarau, CH
16.10.2015 / Les Rendez-Vous Contemporains, Eglise St-Merry, Paris, F
15.10.2015 / La Fonderie, Le Mans, F
14.10.2015 / Mille Feuille, Nantes, F
10.10.2015 / Arcoop, Genève, CH
21.05.2015 / Ring Ring festival, Belgrad, RS
23.01.2015 / Neue Kirshe, IMO meets WIO, Wuppertal, DE
22.01.2015 / Loft, Köln, DE
15.03.2014 / JAZZKANTINE, Lucern, CH
04.02.2014 / SOUNDHUND, Chur, CH
12.01.2014 / CAVE12, Genève, CH
29.05.2013 / Halle des Chars, Strasbourg, F
28.05.2013 / SUD, Basel, ch
02.03.2013 / La Traverse, Genève
01.03.2013 / La Traverse, Genève
08.12.2012 / OBLO, Lausanne
07.12.2012 / AMR, Genève
17.06.2012 / cour de l'ìlot13, Genève
16.06.2012 / bois de la Bâtie, Genève
10.06.2012 / forêt de Sauvablin, Lausanne
01.06.2012 / Tour du Belluard, Fribourg
20.05.2012 / Lokal-Int, Biel-Bienne
21.04.2012 / Hors Norme festival, Vallée de Joux
31.03.2012 / Festival ARCHIPEL, Genève
12.01.2012 / brainhall audio series 2/Bazillus, Zurich
03.12.2011 / festival Akouphene, Genève # (collaboration avec Nicolas Collins)
20.10.2011 / LUFF, Lausanne # (carte blanche à Kasper T. Toepliz)
19.10.2011 / @ptt, Genève
01.10.2011 / Festival Musika Electronica, La Friche Laiterie, Strasbourg
22.09.2011 / MAC/Cave12, Genève # (carte blanche à Jacques Demierre)
26.08.2011 / Rodynam, Orbe
24.08.2011 / EPO, Orbe + 2:21, Lausanne
18.06.2011 / studio Ernest-Ansermet, Genève.
07.06.2011 / devant le théâtre du Grütli, Genève.
22.04.2011 / Dampfzentral, Bern.
16.01.2011 / KAB, Genève.
15.01.2011 / Kunstraum Walcheturm, Zürich.
19.11.2010 / OBLO, Lausanne.
17.09.2010 / AMR, Genève.
TEXTS:
Bref retour historique, novembre 2014
.pdf
Short historic overview, novembrer 2014
.pdf
réflexions sur l'IMO II, août 2012
.pdf
thoughts on IMO II, august 2012 (roughly translated for the moment)
.pdf
En archive, le premier texte réalisé après une année d'expérience.
As archive, the first text done after one year experience.
réflexions sur l'IMO, novembre 2011
.pdf
thoughts on IMO, november 2011
.pdf