MACHINEGUN Three Wisemen in a Straightjacket
John Menoud: Alto & Baryton Saxophones
Frédéric Berney: Bass
Filippo Provenzale: Drums
1. my gun's empty mp3
2. rebel without a cause mp3
3. sharp nerves mp3
4. Grace got a brand new machine mp3
5. loneliness mp3
6. dial K for Kelly mp3
7. sea shell mp3
Download the complete album in .rar (37 min 27 / VBR mp3+cover / 100Mo)
Recorded by Souheil Mellah at RVK Lighthouse (Geneva) June 2008.
MachineGun extends his sound through different landscapes, which come from their own paths of energy.
In a way, this band keep concentrate his inner rage to express and blow-up a sonic anger.
They spell certain subversive ideas – which we can find in their sound – like Chaos is the Eros side of our lives, and Order is in fact death.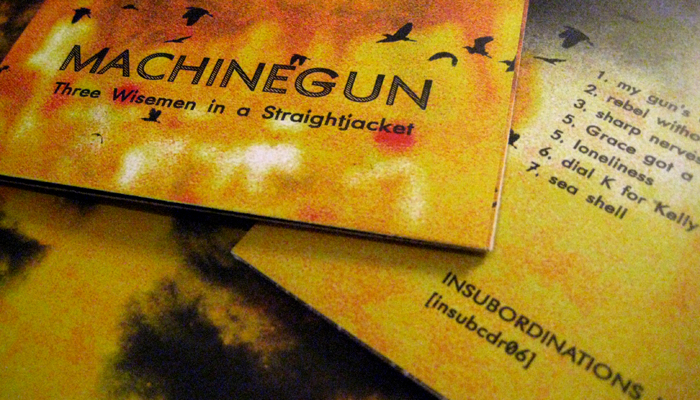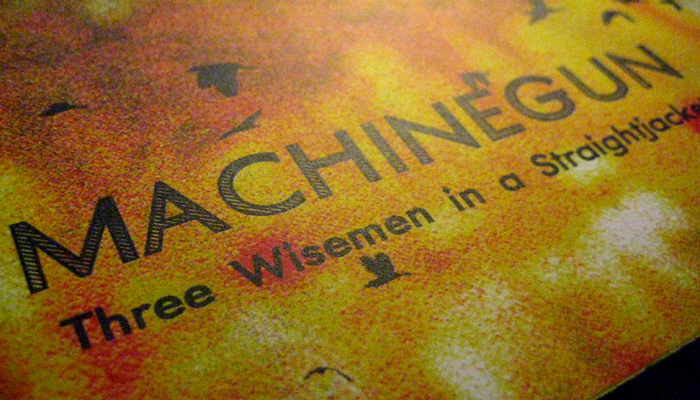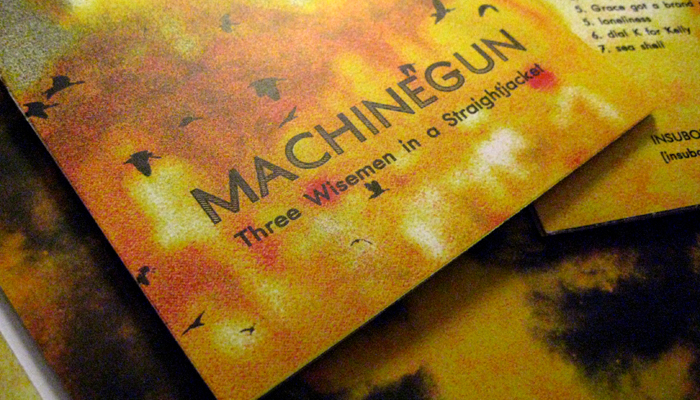 This recordings are under Creative Commons license.
Copy, share, burn, P2P, offer, thank you for that, but please keep the whole record complete with all its elements.