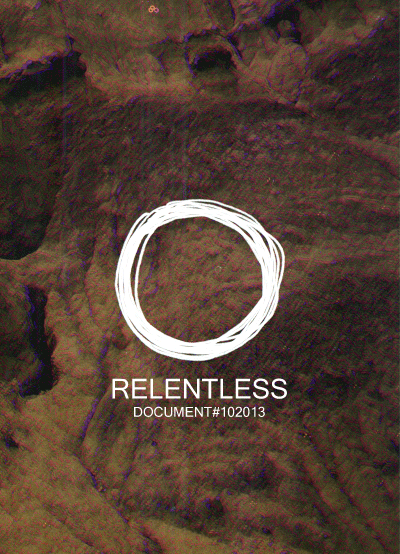 Relentless
Document #102013
Sébastien Branche: Saxophone
Artur Vidal: Saxophone
Download in MP3 (33m50 / 55Mo)
Download in FLAC 44/24 (33m50 / 317Mo)
Download in FLAC 96/24 (33m50 / 594Mo)
Relentless is an experimental sound creation project based on saxophone. Coming from free improvisation, their current proposals are focused on different practices of sound art. Specificities of the performance space, exploration of their musical instruments and ways to relate with the public are the foundations of their work. For the past few years, they have been looking into the relations between dancing, video and improvised music. Relentless is, in a way, the sound layer that settled through these investigations. Long tones, circular breathing, multiphonics, objects, are some recurring elements always renewed in a dialog between an idiom that settles through practice, and the necessity to improvise to create a music that takes into account each sound and each instant in its composition.
« This album is released almost 3 years after our latest CD. We wondered if we should release it: is it different enough from our previous album, Souffle et mécanique, is it more than just a document for us ,would an outside listener find it interesting, does it question enough our practice, the tension between the "Relentless idiom" and improvisation? Is there a necessity to add yet again a recording to the numerous pile of improvised music released every year?
But at the same time, there are some beautiful sounds, some attempts, maybe still hesitative, to get out of our usual patterns, some new elements even though they're being used mostly the same way we're using the old ones. And quite some pleasure to listen to the recording when not thinking about all those issues.
Anyway, we have the possibility to release that session of live music. It is of course a way to make our music and work available to the audience, but beyond that, it is an opportunity to share these issues with you. »
Recorded live at Ackenbush, October 2013
Thanks to: Benoit Spinga, Anne Tayeb, Dominic Lash and Cyprien Busolini
[insub41] / Ferburary 2014
Relentless previous album in streaming
www.relentless.es
www.sebastienbranche.com
www.arturvidal.com
Voilà une bonne dizaine de mois je pense que le label suisse insubordinations (dorénavant appelé insub), dirigé par d'incise et Bondi, n'avait pas publié de disque digital gratuit, comme à ses débuts. Après avoir édité de nombreux CD et commencé une nouvelle ligne éditoriale avec des publications digitales/matérielles, insub recommence sa série de publications gratuites en licence creative commons avec un excellent duo de saxophonistes nommé Relentless, soit le duo Sébastien Branche et Artur Vidal.
Une bonne occasion de me rattraper, car je voulais chroniquer leur précédent disque également publié sous ce format chez insub, un disque assez similaire que j'avais beaucoup aimé, mais que j'ai oublié de chroniquer… Quoiqu'il en soit, pour ce deuxième opus, le duo continue d'explorer l'interaction entre deux saxophones alto, l'espace et différents objets. Relentless propose ici une improvisation de trente minutes basée sur le frottement continu d'objets, la résonance du son, le souffle continu au saxophone, et les battements produits par l'interaction de deux fréquences proches sur les alto. Une pièce qui se joue dans la continuité et la linéarité, avec du silence parfois, mais jamais de grosse rupture. Le plus réussi à mon avis dans ce duo est le phrasé discontinu du souffle continu qui amène de nombreuses variations microtonales et fortes en émotion. On a parfois l'impression d'entendre du Phill Niblock joué par Bismilah Khan, car Relentless aime les attaques qui montent progressivement, les attaques un quart de ton en dessous de la note, et le duo aime encore plus joué sur les micro écarts de tonalité et de timbre. Parfois aussi, le saxophone est seul, avec juste quelques multiphoniques lancées sur un frottement de percussion, ou sur un silence qui renforce encore plus l'attaque ; mais de manière générale, Relentless réussit à proposer un mode de jeu en interaction forte avec les instruments, les silences, les timbres, les microtonalités et l'espace.
Une très belle improvisation pour saxophones alto & objets qui fait vraiment vivre la relation entre les deux instruments, et qui sait de manière générale faire vivre toutes sortes de relations musicales et performatives (espace, objets, silence, etc.). Et j'adore ce jeu au saxophone inspiré du shenaï !
Julien Héraud / Improv-sphere
Formé par deux saxophonistes – Sébastien Branche et Arthur Vidal – Relentless est un projet expérimental fondé sur cet instrument. Venant de l'improvisation, les deux artistes proposent différentes approches qui se concentrent sur les possibilités de l'instrument comme de l'espace sonore.
Depuis quelques années, ils cherchent de nouvelles relations entre la musique de danse, la vidéo et la musique improvisée. Ils introduisent dans leurs instruments de base des systèmes d'hybridation pour inventer des dialogues entre les idiomes proprement musicaux et d'autres plus largement sonores et bruts. Fruit de trois ans de travaux, cet album est différent du projet original : Souffle et mécanique. Il explore plus à fond les rapports entre musique construite et improvisation. Mais l'objectif n'est pas de présenter un simple terrain d'investigation et l'œuvre est loin – en dépit de son titre – d'être un simple « document ». Ce qui est proposé est la quête de beaux sons où d'anciens chemins explorés par les deux artistes nourrissent les nouveaux. La musique du futur trouve là des bases dans une mouvance où la technique du mélange et l' « action » transformatrice brisent toutes les structures canoniques
JPGP / Les Immortels
This recordings are under Creative Commons license. Copy, share, burn, P2P, offer, thank you for that, but please keep the whole record complete with all its elements.