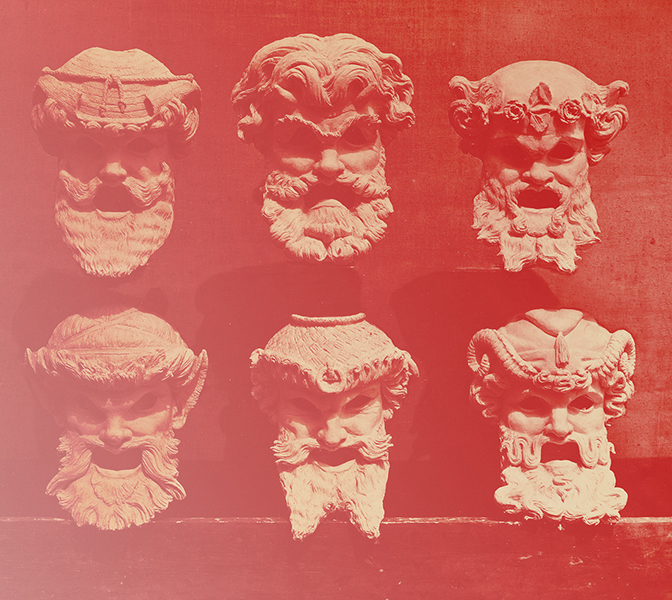 A Spirale & Chris Cogburn
Autocannibalism
Maurizio Argenziano: electric guitar
Mario Gabola: feedback sax
Chris Cogburn: percussion + electronics
1. Autocannibalism: the ultrafeedback
2. Larsen is not a tinnitus
3. E. music and cult of virtual-micro-personality
4. Hai voluto il rock ora tienilo fino alla fine
5. Particepression
6. The advent of unreal electric kg and its complacency
7. The Lemons of Carmela
Price: CD, 10€

CD, CH Shipping, 11€
CD, EU Shipping, 13€
CD, Rest of the world Shipping, 15€
Flac only 7€
(A Flac link comes with the CD orders)
Also available at Bandcamp.
Feedbacks are at the heart of the improvised music recorded by the A Spirale duo and their guest Chris Cogburn. And the three musicians perfectly master the domain, elegantly keeping the tones singing, revealing their fragile status, restraining the storm to make us feel the latent tension even more, elaborating short, raw and very musical structures. It's just beautifull and very unique.
A Spirale was founded in Napoli in 2002 by Massimo Spezzaferro, Maurizio Argenziano (both former Missselfdestrruction members) and Mario Gabola (who had a long background in South Italian traditional brass bands). The band focused their work on extended techniques, mixing radical improvisation with the freshness of rock music. They also work as different duo ensembles, and are part of other bands: Aspec(t), Grizzly Imploded, Genital Warts, Strongly Imploded. Chris Cogburn, Percussionist who works mainly in the field of improvised music. Current practices focus on the threshold between acoustic and electronic sounds, their differing timbral qualities, and their sites of resonance. Tensions between just intonation and the unfettered resonances of objects is a burgeoning concern informing his most recent work.

[insub.rec.cd02] / april 2019

This is a disc of improvised music, but albeit one of a more extreme kind. There is a fine level of control being exercised here, in which the feedback is kept well under control. Each player seems to be experimenting with feedback and in all pieces they let it slip out, carefully, in order to take it right back and let it work again. Much of this also deals with sustaining notes, of unwilling moves and gestures of the instruments. It is very hard to figure out what Cogburn does here; I would think much of it is about stirring up the electronics by moving objects around on the drum skins and let it all pick up with speakers below the skins. Also, the saxophone might get a similar treatment of feedback and control. The guitar seems to be the only instrument, which we recognize as such, even with the amount of distortion put on it. The seven pieces last 'only' thirty-two minutes but I would believe that is pretty much enough. It is not because I don't like it, far from it as I am quite enjoying this. The music is quite demanding on the listener. In order to fully grasp what's going on, you need to focus all your attention to it, but it's a most rewarding experience!
FdW / Vital Weekly